Increased Instagram Engagement for Alpine Hikes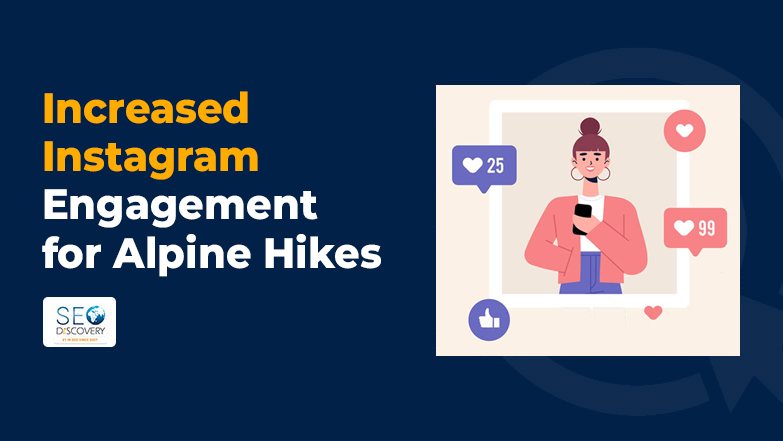 Background of Client's Business
Alpine Hikes aims to provide adventurers with real-life experiences to cherish forever. Alpine Hikes is a travel destination situated in Uttrakhand having a team of the best trekking and hiking enthusiasts. The founders of Alpine Hikes wanted to create a platform to help enthusiasts explore the Himalayas, and thus they ended up founding Alpine Hikes. They came to us to enhance their social media marketing.
Objectives
The client's requirement was to grow their Instagram engagement and increase their followers. So, our Social Media management team helped them to achieve this within a short span of time. Gaining a good number of followers is a bit difficult because you need to constantly post relatable posts to hit the target audience. We took the challenge and managed their Instagram page.
Challenges We Face
There is not even a single task that does not contain challenges. The same was with this project, it was also full of challenges, but we managed to overcome the challenges, and move forward. Below are the challenges that we faced while managing their Instagram account.
1. Increasing Followers of the Same Niche

Increasing followers is not a big task, but increasing the followers in the same niche is. It was challenging for the social media team to keep on checking whether followers of the same niched have followed or not.

2. Replying to the Audience on Time

Our social media managers had to constantly remain active to check the messages and reply to the audience on time. This was a bit stretching because we did not want to miss anything.

3. Genuine Connection and Engagement

It is pretty easy to get fake likes and engagements on posts, but attracting genuine likes is a challenge. Our team researched a lot on our client's niche, learnt from competitors, and attained genuine engagement

4. Growing Reach

Growing an account's reach is difficult, it requires apt usage of hashtags to increase your reach. Our social media managers invested a lot of time in researching the hashtags and
Our Strategies
Optimization of Instagram's bio

First we optimised the bio of Alpine Hikes so that it can be mentioned to the people about their work.

Creation of unique posts

After optimizing Instagram's bio, the first thing was to create high-quality and engaging posts empathizing with the target audience. Trending and creative posts entice users, and engagement and reach increase automatically.

Staying consistent

Uploading regularly on Instagram is the key to seeing your account grow. Our team regularly posted on Instagram and remained active every time. Our team posted reels and IGTV videos to increase the account's reach because reels are what's trending on Instagram.

Use Best hashtags on Instagram

Our team researched the best Instagram hashtags to ensure engagement and reach growth. Hashtags are the best way to increase the post reach and attract the right target.
Results
Below is the result of the last 30 days, our team finally did it and is still managing their social media handle. A social media management agency is always the solution to increase your brand's growth and account's reach.