Competitive Analysis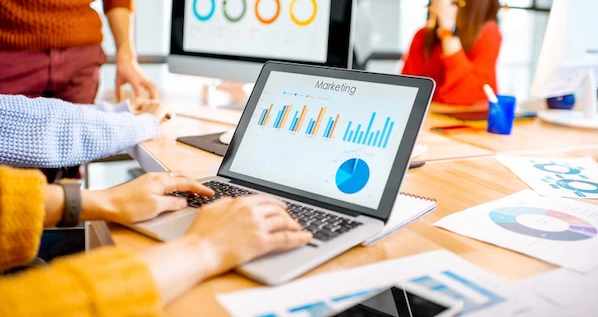 Competitive analysis is a method of evaluating the strengths and weaknesses of current and potential competitors. The results can be used to identify new market opportunities, perform risk analysis or prioritise competitive intelligence data documents that should be collected.
Conducting a competitive analysis is the key to staying relevant in today's cutting-edge competition. In short, the analysis makes it clear to you the strengths and weaknesses of your competitors in respect to your service or products. It is worth it to invest your valuable time in evaluating your competitors.
"Do competitor analysis based on keyword position, if you don't know the exact competitor.!- Sai Pramod Kumar jay
Key benefits of Competitive Analysis
1. Helps to develop fine and Unique selling points

Competitor analysis is not a one-day process, You have to continuously make it to the level of "Why only your brand". It is the only way you can make it easy for a broader audience to choose your services or products over the others. When you choose SEO Discovery as your partner for doing competitive analysis, it can help you analyse your competitors' status in the market. In short, it means strengthening your Unique selling points (USP).

2. Helps businesses to improve quality services

With the practice of analysing competitors, you can gain immense benefits such as improving your products compared to your competition. To stay in the market, you must be aware of how to foresee and enhance customer expectations. This can be done by comparing your and your competitor's customer reviews.

3. Helps to identify the gaps in the market

Competitive analysis is so dynamic that you get to know about the current potential threats in the market. Moreover, If you are running a startup or a business, it is foremost for you to analyse the gaps. These market gaps can be those that are unserved or underserved. The business benefits that you can get from doing the competitor analysis are better development of your product, identification of market trends, better communication in the market, etc.

4. Market trend identification

When you trust the process of competitive analysis, you get to know about the latest marketing trends. As a result, you become aware of ways to differentiate your product and services from your competitors. Sometimes it becomes essential to do the exact opposite of what your competitors do. This practice can help you to attract a loyal customer base. Analysing the strengths and weaknesses of your competitors can help you get a better understanding of the current marketplace.
Challenges that can be overcome by Competitive analysis
Any business either small or medium level can face obstacles while implementing different types of solutions. Today, it is crucial to pay attention to the rising challenges in the business. Furthermore, your biggest challenge is your competitors. Analysing them can surely help you overcome specific challenges. Have a look at how competitor analysis can help you in overcoming different obstacles.
1. Better usage of their data.
2. After analysing, you can better understand where to allocate resources.
3. How to get a better response from customers.
4. A better understanding of how to appeal to a particular customer base
Our process of conducting Competitor Analysis
On conducting competitive analysis, we ensure you get the appropriate actionable data. In addition, by conducting the competitive analysis of your business, we set the seal to provide you with effective solutions to make your brand strong. Here is SEO Discovery's process of conducting competitive analysis.
1. Target competitors

It is the crucial step and involves targeting those businesses that provide the same services as your business does. Competitive analysis helps you to find out your potential competitors in the industry. With this competition analysis process, you can discover your direct and indirect competitors.

2. Identifying your competitors' customer base

SEO Discovery performs the analysis to obtain insights into your competitors' business via their customers. It can help you understand what's more attractive and unique in their business compared to yours..

3. Competitive Review

It is the process of realising where your business lacks in offering unique services or products. It helps you to understand, "How to improve?" SEO Discovery can help you to identify your weaknesses and the ways to strengthen them. With the analysis result, you can unravel where and how to target the customers.

4. Comparative evaluation and sub-categorisation

This process consists of showing you specific weaknesses of your business category-wise. As a result, you can understand and improve those drawbacks effectively. Furthermore, this process is followed by a deeper analysis of the subcategories of the particular categories. For example, if you are weak in social media marketing, the competitive analysis will help you find out which platform needs to be fortified as per your target audience.
Let's support your small business with effective competitive analysis.
Along with increasing profitability, it promotes your business towards success in the market. Today, there are a lot of tools powered by intelligent technologies. With the help of those tools, SEO Discovery helps you obtain the needful insights for successfully running your business. For more information, you can contact us today!