Did you know that nearly 6 out of 10 sellers on Amazon reportedly need help with the Amazon Sponsored Products Campaign? While developing and launching a campaign is simple, the challenge is continually improving it for increased marketability, effectiveness, and visibility. 

Most people make substantial PPC errors at this point, which raise their ACoS without significantly increasing their Return On Investment (ROI). To get the most out of your ad campaigns, you still need a specific Amazon PPC Optimization Strategy, even if your product is excellent and your listing copy is superb. In other words, selling on Amazon requires more than relying on organic traffic to bring in new clients. If you use organic SEO to bring visitors to your listings, you are always at the whim of search engine algorithms.
We have heard countless horror stories about companies going entirely bankrupt after losing most of their traffic due to updates on search engine algorithms. Therefore, Amazon PPC Optimization is still the most excellent option if you want constant, dependable, and measurable traffic.
So, whether you require social media marketing or lead generation, we have you covered. SEO Discovery is your Amazon PPC Strategy partner to accelerate market expansion and free up extra time for your team. To speak with our Amazon PPC Consultant, you can contact us! 
Before diving into the topic, let's quickly review the meaning of PPC.
PPC, the short abbreviation for "Pay-Per-Click," is the process of analysing and enhancing your pay-per-click (PPC) campaigns at the campaign and ad group level, such as by upgrading landing pages and altering ad content or adjusting keyword bids.
To measure Amazon PPC Conversion Rate, [[TRY OUR PPC TOOLKIT!]]
PPC SEO Optimization Guide:
PPC Optimization ads are less overwhelming than they might sound. PPC optimisation is the practice of making various improvements to your advertising to increase clickthrough rates and gain greater visibility. An advertising campaign has a lot of components, which means there are a lot of elements to optimise.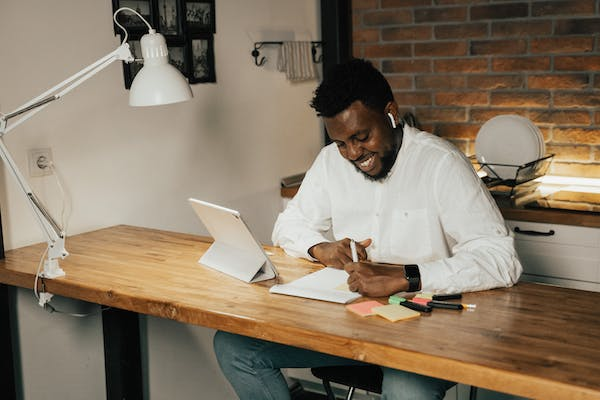 Your ad post is essentially useless if it's not adequately enhanced. This is why PPC optimisation is crucial to any PPC marketing approach. There are several different aspects to think about when you wish to optimise your PPC ads:
Keyword Targeting

Ad landing pages

The ads themselves— colours, photos, designs, texts, etc.
Amazon PPC is a product advertisement system that houses independent retailers. Sellers use the Amazon PPC (Pay-per-click) advertising network to get their goods in front of Amazon buyers. Sellers can build adverts for their interests using the Amazon PPC platform. These commercials can result in increased traffic, brand loyalty, and revenue.
PPC (Pay-Per-Click) means marketers are only billed when a customer clicks on a product listing. Using Amazon PPC Services is an extraordinarily effective strategy for increasing sales and raising brand awareness. 
But before we go into PPC's specifics, it's crucial to comprehend the most vital PPC indicators for Amazon. According to Amazon, each one is as follows:
Advertising Cost of Sales (ACoS):

The percentage spent on sales is called ACoS. It is the ratio of total ad spending to the attributed sales. For instance, Your ACoS would be 20%, or $4, divided by $20, or 0.20, if you spent $4 on advertising and $20 in attributed sales.
Attributed Sales:

this column shows the total amount of products sold following a week of ad clicks. Sales data may not be accessible in the "Today" date range and may not be available until the "Yesterday" date range because it can take up to 48 hours for your sales data to load. The Campaign Performance report includes the individual sales totals for the promoted and other goods.
Impressions:

This displays the number of times your ads were shown. Once more, the accuracy of this data can be questioned because invalid clicks may not permanently be removed from your reports for up to 72 hours. It can take up to three days to get invalid clicks from your reports once they've been found. Due to click invalidation, clicks from the previous three days may need to be modified.
Clicks:

It simply displays how many times your adverts were clicked. Again, please be patient with the data, as it could take up to 3 days to eliminate invalid clicks from your reports once they have been found. Due to click invalidation, clicks from the previous three days may need to be modified.
Why Is Amazon PPC Optimization Important:
Amazon PPC Optimization boosts your performance and yields more sales. Optimising your ad campaigns may increase clicks, impressions, and conversions. PPC is crucial for sellers since it enables them to exploit Amazon's chances. The competition level has increased due to the surge of independent Amazon sellers.
As more and more people increasingly shift towards online shopping platforms— overwhelmingly to Amazon, e-commerce businesses and sellers have great opportunities to succeed. But with that increase in online retail traffic also comes an increase in rivals fighting for the most sales. 
For Amazon businesses of all sizes, having a successful PPC advertising strategy is practically a requirement. Since more than 350 million products are available on Amazon, postings can easily get lost in the crowd. Even though your organic ranking—the position where your product naturally shows in search results—is significant, adverts aid in expanding your platform presence
Here are a few key benefits of Amazon PPC Management for your company:
Build Brand Awareness:

In today's competitive environment, standing out in our niche business could be challenging. However, thanks to Amazon PPC ads that make your products more visible and increase public awareness of them. Though a PPC campaign can help create long-lasting brand awareness, keep in mind that developing a business's reputation takes time.
Save Money:

You can save money for longer terms by running PPC campaigns. This is because your advertising budgets will be optimised, and you'll spend less on ineffective commercials.
Gain More Visibility:

Every business owner wants to rank at the top of the Amazon search list. Creating a fail-safe

Amazon PPC Strategy

is the best method to ensure a high rank. You can advertise your company and goods through PPC campaigns and sponsored advertisements, increase your exposure to audiences with strong purchasing intent, and improve your position on Amazon SERP pages.
Increase ROI:

To maximise your return on investment and gain more value for every dollar spent on advertising, optimise PPC campaigns. You can optimise your Amazon marketing with the appropriate tactics and raise your profit margin over time.
Measure Your  Progress:

One of the most crucial to enhance upcoming marketing campaigns is "Data Analytics." To help you track, evaluate, and improve your PPC ads, Amazon provides comprehensive product reporting.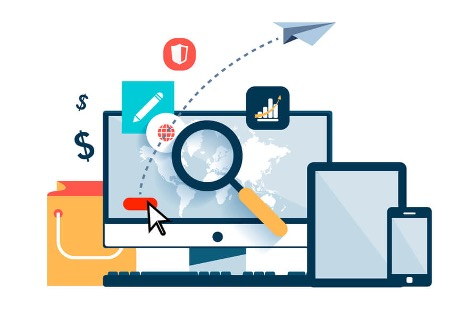 In this context, we at SEO Discovery crafted this comprehensive Amazon PPC Optimization Strategy for 2023. Using these ideas, you may expand your company's market exposure while promoting and generating sales for your listings. So without further ado, let's begin!
Choosing The Best Amazon PPC Optimization Strategy In 2023
If you have landed on this page, then it's evident that you are looking for How To Optimize Amazon PPC Campaigns. Then, let us assist you. With our complete Amazon PPC Optimization Strategy, your ad campaign will be ready in no time!
Amazon is rapidly expanding its global dominance in the entire online e-commerce industry. After Google and Facebook, Amazon surpassed Microsoft in 2018 to become the third-largest advertising platform in the US. Advertising is the primary source of revenue for Amazon. This segment was the fastest-growing element of Amazon's total business in the 2021 Q2, with earnings jumping 87% from a year earlier to more than $ 7.9 billion.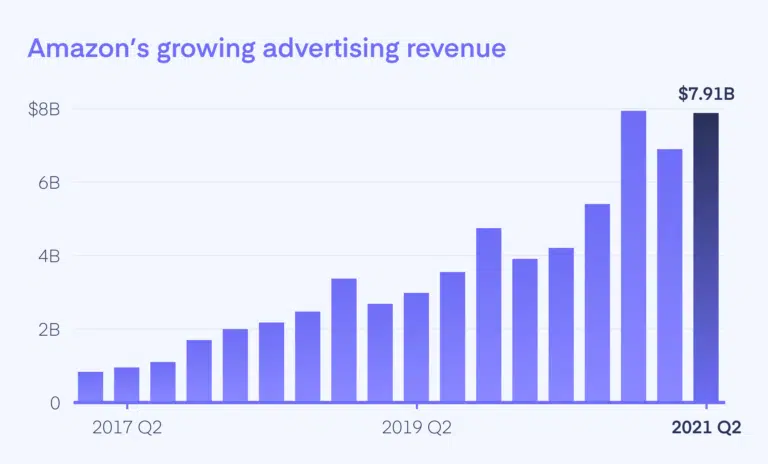 Amazon's advertising business is growing considerably faster, making the competition more challenging. Nevertheless, you can survive and generate income if your advertising strategy is appropriately structured. Paid advertisements are essential when it comes to closing a deal. For this reason, it's crucial to optimise your ad campaigns so that you may profit from the organic rankings you've worked so hard to get.
The most well-known form of advertising is pay-per-click, in which advertisers are compensated each time a user clicks one of their adverts. If you're an Amazon seller, you should learn about Amazon PPC Optimisation and choose the finest keywords for your products. 
You certainly don't want to spend your hard-earned money on an advertisement that doesn't deliver what you want. Here are some best strategies to follow to guarantee that your upcoming PPC campaign will boost your sales:
1. Check Your Competitors
It's impossible to anticipate which keywords your customers will use. So, if you are figuring out How To Optimize Amazon PPC Campaigns, doing competitor research is a great way to start. By watching the competitors, you can learn from their achievements and uncover potential blind spots. 
Fortunately, search technologies are more robust and adaptable than ever, providing Amazon suppliers with the resources they need to monitor other companies. Search engine software automates the competitive research process, making locating the necessary data simple.
Suggestion:
Competitor Analysis:

Try entering relevant keywords associated with your product. Check out what your rivals are doing, then utilise that knowledge to inform your PPC strategy.
Find Relevant Data: Look through the Advertising Reports page in Seller Central for pertinent keywords. You can check the performance of particular keywords over 60 days.
2. Create a Structured Ad Campaign
Advertising that follows a predetermined pattern and has goals and deadlines that are clearly stated is referred to as structured advertising. It is similar to creating an advertising budget in that you decide what you want the campaign to accomplish before spending money on it.
You may customise your target audience, location, interests, and search phrases on most PPC platforms like— Google, Instagram, Facebook, and YouTube. Amazon is nothing different, and this platform's customisation options are astounding. For instance, Amazon offers six forms of targeting: manual, automatic, keyword, product, ASIN, and by category.
There's a reasonable probability that you have several PPC campaigns running simultaneously if you sell various goods. It's crucial to maintain organisation so you can monitor performance and make required adjustments:
Suggestion:
Brand:

If you sell products with well-known brands, position your marketing efforts to capitalise on those brands.
Product Category:

This is perfect for campaigns that cover a variety of products.
Popularity:

Top-selling goods face competition yet frequently generate more outstanding sales.
Your campaigns will remain consistent, and you can develop repeatable procedures for your Amazon PPC ads if you group your products into well-defined categories.
Average Cost of Sale (ACoS) is the most important of Amazon's several data to help marketers evaluate their outcomes. By dividing the former by the latter, one can determine the ratio of advertising expenses to sales. A 50% ACoS would mean that 50 cents of every dollar in sales were spent.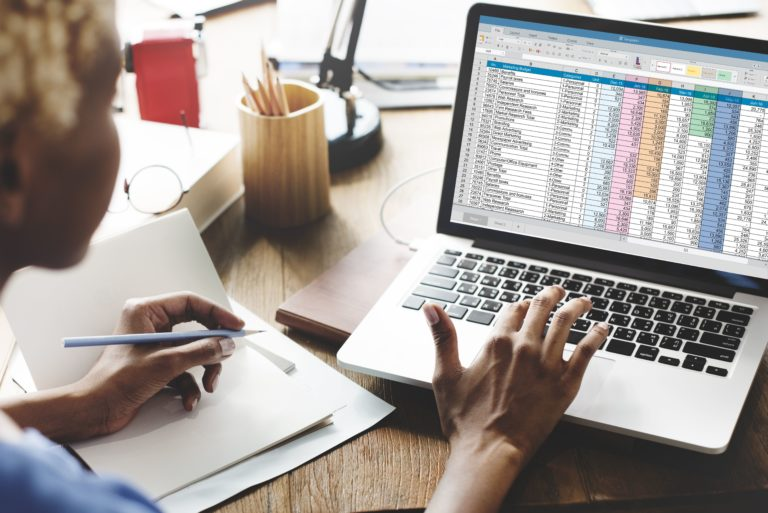 How To Optimize Amazon PPC Campaigns around ACoS? This statistic is ideal for concentrating on when contrasting various keywords because it offers crucial details about your marketing ROI. Although no single number may fully convey the meaning of a situation, ACoS is especially important for PPC advertisements.
Suggestion:
Make a list of all the negative keywords that you intend to use.

Utilise keyword match type to its full potential.
4. Optimise with Automation
You have more control when running campaigns manually, but it takes much longer. Even if it produces marginally better results, it's crucial to consider opportunity cost. Adding additional resources to your Amazon PPC campaigns is not the most effective.
The automated campaigns on Amazon are a terrific tool for finding and testing prospective keywords. This information can help you determine which keywords are popular, effective, and worthy of being included in your plan.
Suggestion:
Make an automated campaign, then compare it to a manual one.
Watch the outcomes in Seller Central's "Search Term Report" section. Add effective keywords to your manual campaigns, then change your bids as necessary.
This advice applies to both native automation tools and outside software that extends Amazon's functionality. If you spend less on PPC marketing, you will have less time or money to devote to other aspects of your business.
5. Align Your Bidding Strategy with Ad Budget
Your PPC campaign's structure and the amount you're ready to spend for clicks on your ads will depend on your budget. The benefit of Amazon advertising is that numerous solutions are available for various budgets.
The Sponsored Product Ad type is ideal if you are new to PPC advertising campaigns. These advertising can easily be expanded into Sponsored Brand and Sponsored Display ads and need little setup time and effort.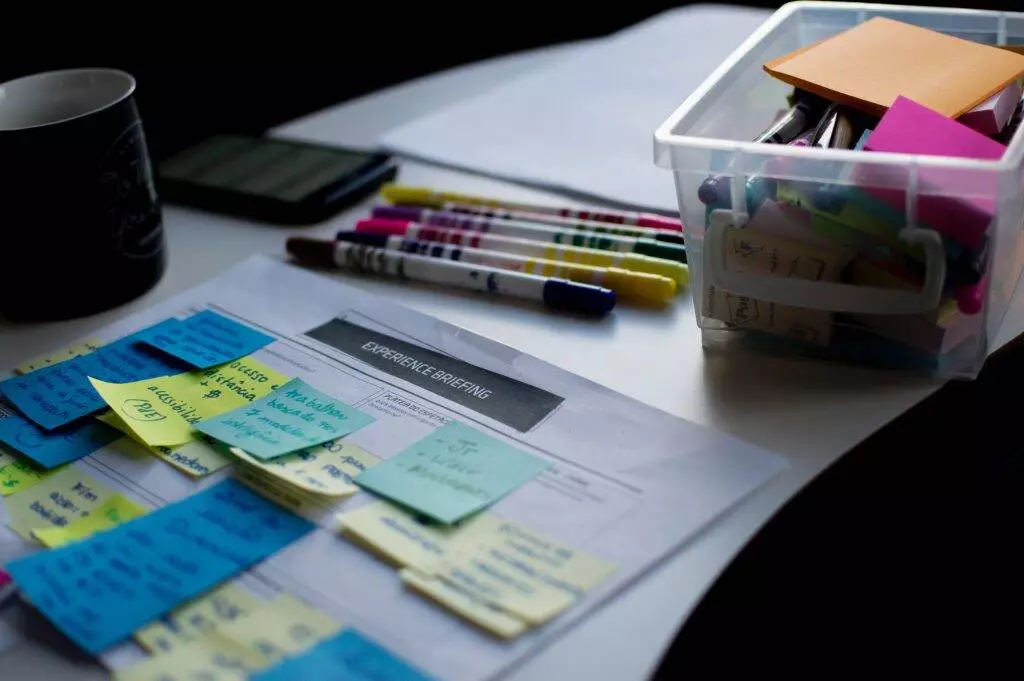 For PPC advertising, there isn't a fixed budget that is always advised. Your advertising budget should ideally be about 10% of your overall revenue, though you can always vary a budget and shorten the campaign's duration.
Suggestion:
Several factors affect how much a PPC marketing campaign will cost, including:
Keywords:

if your keywords are more competitive, you must pay more to win a bid.
Ad Type:

cost varies depending on the type of advertisement— Sponsored Product, Sponsored Brand, Sponsored Display or Video.
Competitors:

The advertising price rises due to niche products and market competition.
Targeting System Type:

ads for automated Sponsored Products frequently have lower CPCs than ads run manually.
Production Cost: add development process involves keyword analysis, optimising products, and creating and editing video content.
Product and category targeting are the two main divisions of Amazon's targeting features. Even though we've talked extensively about how to target your high-value products, no Amazon PPC Expert can dispute the effectiveness of category-specific targeting.
Using the category targeting function, you can market your product categories and brands on Amazon. This will enable you to concentrate on high-traffic product detail pages and attract more qualified leads to your landing pages.
This is a great technique to promote hard-to-sell products or new releases that need more momentum. By placing your products next to highly regarded items, category targeting enables you to connect with customers who have expressed interest in similar things.
7. Weekly Campaign Optimization
Every Amazon seller is searching for a solid strategy to keep up with the competition, but in practice, minor tweaks matter more than big, abrupt ones. PPC campaigns are constantly evolving. Learn how to improve your Amazon PPC advertising gradually.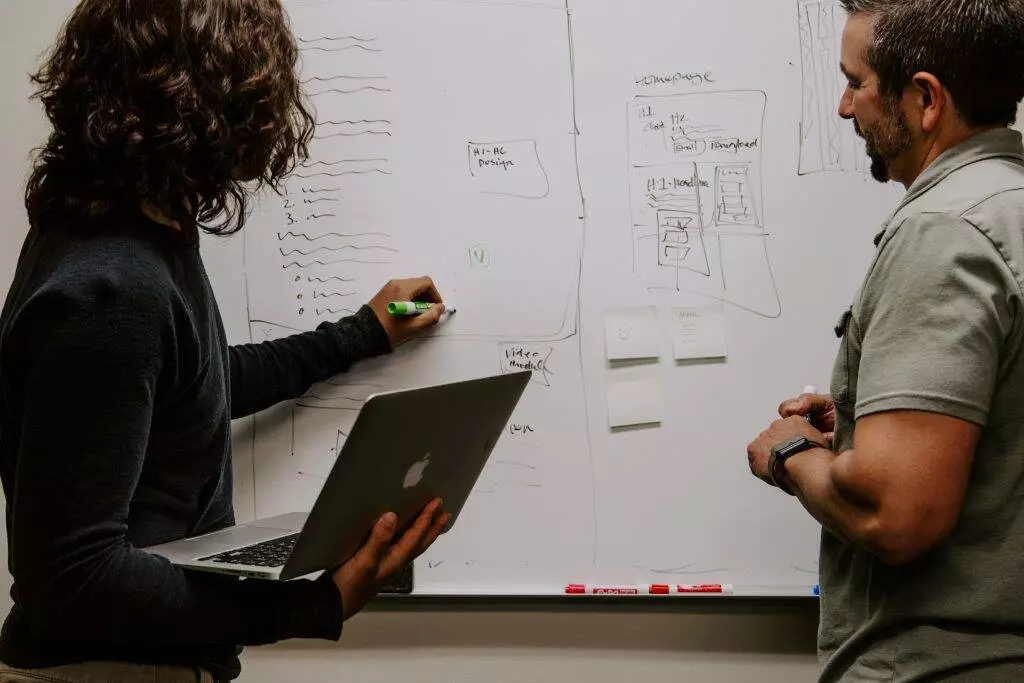 Weekly campaign reviews will keep you informed and prevent you from making the same errors twice. Don't stress over too much about getting your strategy quite right.
Suggestion:
Monitoring your KPIs and using the information to guide decision-making.
A/B test items with various copies and keywords.
Removing the negative keywords that fall short of your objectives.
Keep track of your PPC spending based on your product performance.
As per Amazon Insights, third-party vendors reaped the following benefits after launching their Pay-Per-Click (PPC) marketing campaigns:
54% boost in glance views

40% increase in ordered units

55x increase in overall response
So, Is Amazon PPC Worth It? 
Absolutely!
Amazon PPC Campaigns provide many benefits for your company, like increased sales and clientele. You may develop a well-optimised PPC campaign that will increase your company's revenue if you follow the advice I've given you in this post.
Bottom Line
It takes work to run a successful Amazon PPC Campaign, and many factors and variables need to be considered to accomplish your advertising goals. 
However, if you concentrate on your Amazon PPC strategy and optimise your efforts, you can increase your success chances. You can accomplish your advertising objectives with the help of the Amazon PPC Tips that we have provided in this blog post.