It is known to all of us that content marketing tools can never replace us; however, they certainly can help us ease our tasks by making them much quicker and more efficient. As per a survey, the valuation of the content marketing industry has reached $217.3 billion by the end of 2020. Many of you must be thinking about the reason behind the vast investment businesses are making in content marketing? It is because of the potential that content marketing provides, the unmatched results that conventional marketing techniques fail. For instance, content marketing will require 62 percent fewer expenses when compared to traditional marketing and produces three to four times as many leads.
You will come across more than hundreds of content marketing tools online. Out of all these, some of them are free, while a few others are available at affordable prices. Not only content creation, but they also help in content advertising, promotion on an endless number of platforms. The technology landscape of content marketing is increasing with every passing year. 

This article features a solution for all the problems concerning the content. But these problems can be torturous at times, so we all start looking for the best tools to help you promote your content across different platforms. Considering your problems, we have come up with this article, in which we will talk about the top ten content marketing tools you need to use in 2022.
List of 10 Content Marketing Tools
Your experience of practicing content marketing techniques helps you assess your efficiency as a marketer. But scrolling through dozens of content marketing tools can be daunting. Let's get going now with the best tools!
BuzzSumo is a tool that enables advertisers to identify business trends. Besides, it also allows content marketers to recognize the best bloggers in their area to sell their content. Some of the features of the BuzzSumo tool are as follows:
Researched and organized data enable you to determine the priorities and preferences of your target audience. BuzzSumo also helps you to discover the average share of the required network, conduct comprehensive content research, figure out which types of content are performing best, and so much more;

The content curation feature of BuzzSumo enables users to organize content based on the topic. You can also get notifications whenever an author updates new content. 

You can also set various metrics and KPIs to filter out the data based on the number of views and shares. You can also filter out the data based on the factors such as network, domain, time, and author.

The question analyzer of BuzzSumo helps you create content that can help you answer most of the questions asked by the users. It provides insight into consumer queries enabling you to incorporate learnings into your marketing strategy.
WordPress is the most commonly used CMS software. According to a report by Venturebeat, 30 percent of online businesses prefer WordPress for managing their website content. However, the data published on social media is nowhere near trustworthy. Besides, it is the opposite when it comes to WordPress. It has proved its authority as the top CMS software. It is a powerful tool for both startups and established businesses.
WordPress provides advertisers with the advanced technological tools they need to build a website or an online forum. It is one of the most effective content curations and creative writing platforms with multiple functionalities. It enables content updation, provides valuable user analytics and a range of extensions to help you optimize your marketing method. 
There are two different variants of WordPress, WordPress.com, and WordPress.org. The principal difference between them is that WordPress.org is an open-source CMS software, and WordPress.com is a paid version. 
For years now, HubSpot has been considered the all-rounder platform for inbound marketing, CRM suite, sales, and distribution. It helps content marketers by providing all essential tools for content marketing. They might need these to develop actionable steps to create sales and drive traffic. This content advertising solution also offers content tools that focus on producing information, refining content, and ensuring its exposure to the right audience. When you have built your profile and published your content, HubSpot analyses your marketing plan and suggests improvements. 
Other than the free-of-cost content marketing resources, if you want to create a successful plan, then HubSpot has a top-class CMS and perhaps the most effective promotional automation platform in the business. It enables you to standardize anything to a free CRM. It ensures that HubSpot has a solution that helps you develop your content marketing plan at any stage of company development.
Trello is graphical cooperation and project management tool that makes it easy to plan and execute your marketing strategy. This platform has a panel of boards featuring instructions that show tasks and cards to make you aware of the completed activities. There will be ample data type within the cards that classify and record the performance of each mission. With Trello, you can arrange and manage all the group files and tasks in one place. It also facilitates integration technologies related to the applications that your team is currently using.
In simple words, we can say that Trello is a project management software that facilitates multiple functionalities. Besides, we've used it for various other services, such as development experiments, marketing processes, and product roadmaps.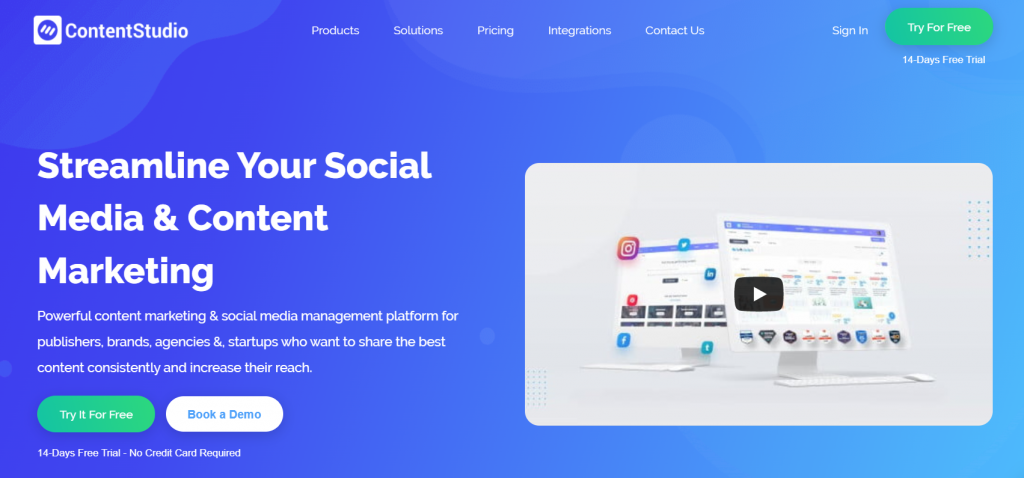 ContentStudio is a multi-purpose social media marketing application. It enables you to assess the content, manage different social media platforms, schedule new articles, evaluate performance, and cooperate with the marketing team. ContentStudio enables a range of applications like content discovery, publishing, managing, market research, and computerization features to assist marketing companies in their work and strategies. 
Some of the features of ContentStudio include:
Market analysis on social media

Exploration of content

Provides Efficient insights

centralized content planners

Multiple channel creator and publisher

Automation of content sharing.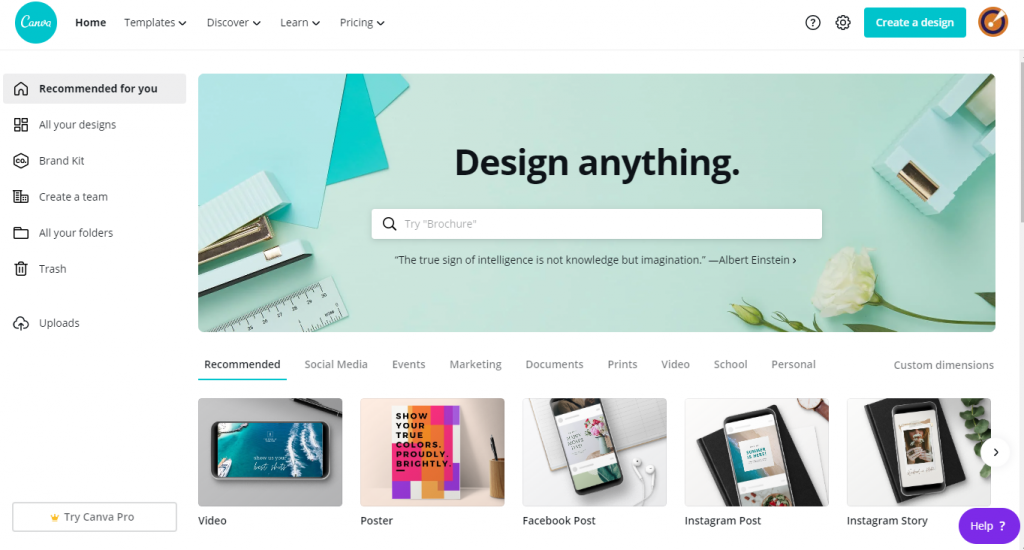 What will you do when a stock image does not cut in properly? One of the best tools to help with this issue is Canva. It is one of the best designing platforms most expert graphic designers and bloggers use to create perfect images. It is best for people and companies who seem to have no experience in graphic design. It enables you to pick a format for various purposes, including presentation, social media, Facebook message, advertisements, Instagram posts, the message header, posters, book cover, and much more. You may use social networking sites to print, download, or post your template. The key highlights of the features provided by Canva are:
Helps in creating grids and frames, cropping the images, enhancing the image quality, and straightening.

Provides you with a drag and drop tool to essentialize easy editing of design templates.

It enables an inexperienced person to build quality image templates and obliterates the importance of learning HTML.

You can add relevant and personalized text to the images.

It essentializes the process of developing static, interactive, and dynamic placards.

It provides heatmap and consumer analytics to understand how people communicate with your advertising.

 
This platform is excellent for creating various online marketing pictures, such as social media images, blog photo covers, Twitter photo covers, etc. It serves effectively for all purposes.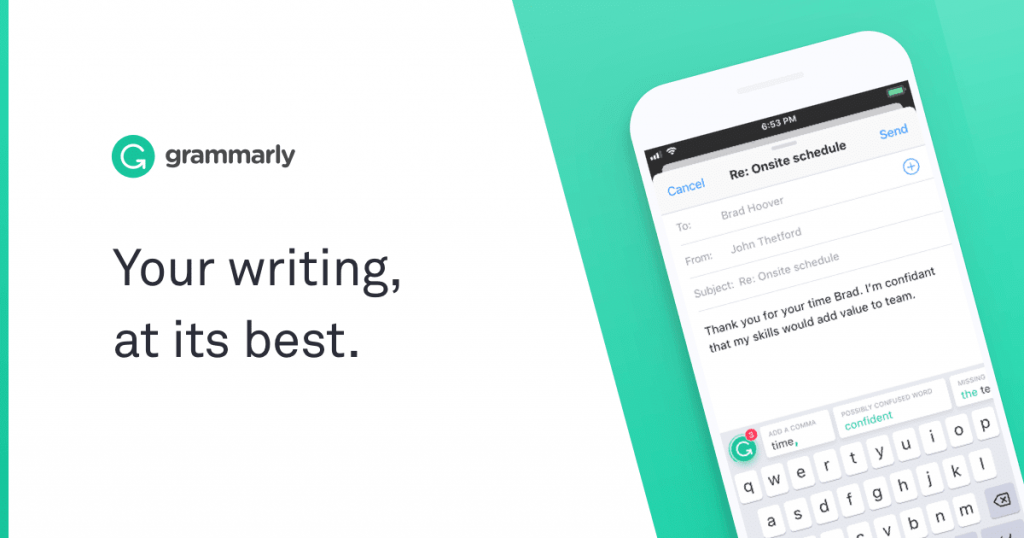 Grammarly has been of great help for writing quality content in 2022. This platform is designed specifically for digital marketers, writers, and business people to assess the quality of the text they are producing. Not only will the platform assist you in simplifying your content, but it also allows you to review vocabulary, punctuation, pronunciation, plagiarism, and much more. You can also use this as an app or as a browser plugin. Grammarly helps you proofread and edit the contents on LinkedIn, Google Docs, Messenger, MS Word, Gmail, and many other content publishing platforms. Here are the key benefits of using Grammarly:
Checks grammatical errors, spelling mistakes, and punctuation and enhances the quality of the text.

Restructures incorrect sentences to make them short and increase their readability.

Check your vocabulary and suggest better options.

Checks your writing style and accordingly show suggestions.

Analyzes plagiarized content

It enables you to write content most preferred by your target audience by providing various attributes related to the tone and formality of the content.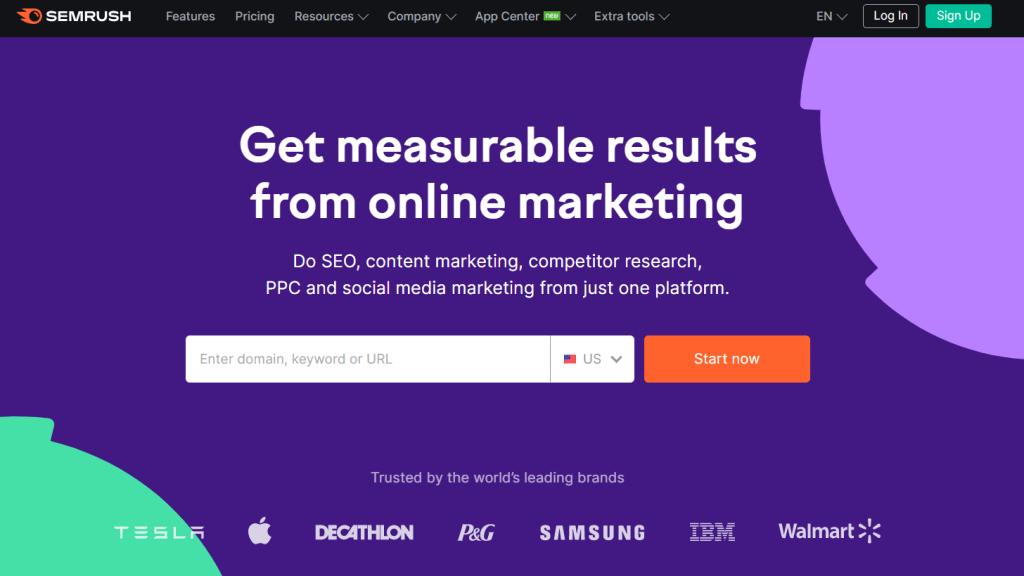 SEMrush is a content management platform that enables marketers to categorize the content as per their strategic requirements. Market researchers can use this method to inspect, study, distribute and compare content efficiency. Besides, they will use the data generated to maximize their growth and profits. Managing different content activities helps company owners concentrate on core topics such as marketing campaigns and inventions. Here are some of the advantages offered by SEMrush:
Research on keywords

Tracking of status

Analysis of marketing campaigns

Competitor ranking and analysis

Website crawling and auditing tools

View the promotional tool

Product listing of advertisement
Creating content to initiate the process of business promotion is one thing. Doing the same in an organized fashion to meet consumers' demands at every point of the shopping process is quite different – and that is where UberFlip can help you. One of the primary uses of Uberflip is the opportunity to frame content, keeping in mind particular subjects and markets. It enables you to increase content exposure and increase conversion rates.
UberFlip enables you to track your content marketing strategy and make valuable adjustments to improve it. It is facilitated by an integrated analytics system embedded in the system. However, if you're unable to gain actionable insights, Uberflip provides a wide variety of helpful tips and techniques to help you improve your advertising campaign. What's more, the customer care services at UberFlip are highly appreciated if you have any issues along the way.
The primary focus of Populr is speed and performance. It enables you to create a functionally ready page within minutes. The system seeks to strengthen marketing and advertising teams with a framework that organizes websites with many conveniences as Powerpoint presentations, eliminating the duty to use developers. Populr provides its users with various web template alternatives to render a very professional touch and saves you the cost of hiring a developer. The automated layout engine helps users to drag and drop widgets to build a custom website from scrap.
This content marketing tool also allows you to share your content with others using the share options, including social media, email, and perhaps more. The engagement trackers and analytical tools help you monitor and automate your content. Other useful features that Populr provides include sharing tools to enable multiple users to modify a site, personalized labeling to allow quick uploading of logos and graphics, plus password and data encryption for added security. 
Conclusion:- 
Seeing the constant rise in digital marketing, you must have known various elements that help your brand do wonders on several online platforms. One of the most important factors has been the content you upload on your online site. Creating informative content must be the primary focus of your content marketing strategy. It helps you increase traffic on your website and build lifelong relations with your consumers. Hence, you must consider investing in some of the best content marketing tools. 
Purchasing the best tool out of all those mentioned in the list above will help you communicate with your target audience and achieve the goals. However, it is essential to choose the right tools based on your specific requirements and marketing goals.