Increasing Brand Awareness and Followers on Twitter for Dogelon Mars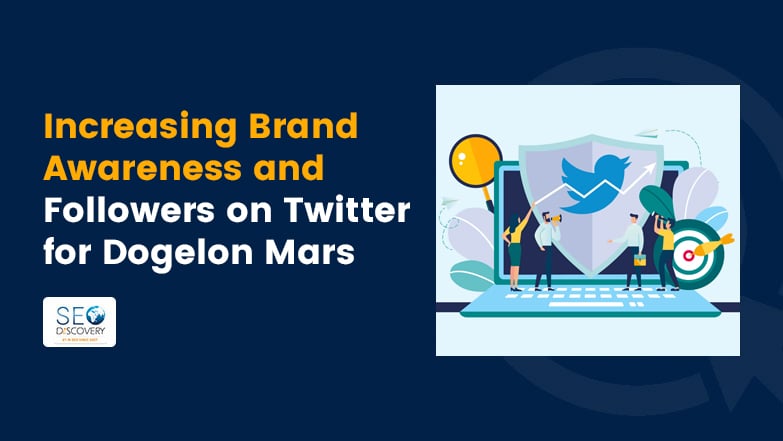 Background of Client's Business
Dogelon Mars is an ERC-20 token built on the Ethereum blockchain. It is one of the doge-themed cryptocurrencies launched in 2021. In addition to being a cryptocurrency, Dogelon Mars is a character that stars in a comic series for sale as non-fungible tokens (NFTs). It is similar to any other cryptocurrency available on the exchanges. You can buy, trade, or transfer it to any other crypto wallet.
Objectives
The client's main focus was to create an interests-specific community on Twitter. They wanted us to increase followers on Twitter, grow engagement and increase social brand awareness
Challenges We Faced
Crypto is among the most competitive niches in today's world. Dozens of cryptocurrencies launch every week. Overall, it was a challenging task. Here are some of the challenges we faced during the execution of this project.
Cutting through the competition and grabbing the attention of the target audience.
Replying to customer queries in the comment section for increasing engagement.
Being specific about the target audience and building genuine engagement and connection.
Increasing their reach and connecting to the target audience.
Getting their Twitter followers to share their social media content.
Maintain consistency during content creation.
Optimizing their Twitter bio.
Creating unique, trending, and high-quality social media content.
Creating unique and relevant captions for social media posts.
Search for niche-specific hashtags to ensure better engagement on social media platforms.
Our SMO strategy
The first thing we carry when any client comes to us is to carry out a requirement analysis. Requirement analysis aims to have a detailed understanding of the client's requirements. We interviewed our clients and key stakeholders to understand their expectations of the project.
Here are some of the questions we asked during the implementation of the requirement analysis:
Who is their target audience, and what are their attributes?
What is the brand voice they want to maintain on social media?
What kind of content do they want to publish on their social media platforms?
How many followers do they want on their Twitter handle?
What are the actions they want their target audience to take?
Competitive analysis
Competitive analysis is the process of analyzing competitors to scrap out vital intel for strong social media marketing strategy. The first thing we did was to create a seed list of our client's direct competitors. The primary matrices we emphasized were the niche similarity and the currency value.
Once the competitors were found, we worked our way to analyze their social media content. It provided us with an idea of the tactics they improvise to attract their target audience and achieve their business goals. We emphasized primarily the brand voice they are using and their content ideas.
Finding unique content ideas
We identified the content gap to come up with unique content ideas. A content gap is a user's query not being answered by anyone on the Internet. Analyzing competitors' content inventory enabled us to identify the content gaps in this specific niche on social media.
We also identified their target audience's preferences of the brand voice and content type. We worked on themes, texts, and unique ideas for the video marketing strategy Creating unique content is one of the best ways to increase organic exposure and get our target audience to take certain actions.
Framing an SMO strategy
The previous steps helped us to find out essential tactics for the implementation of the SMO strategy. This step is all about step-by-step documentation of these tactics. It was to provide our executive teams with an itinerary of vital actions to achieve the social media goals.
Execution
Our primary focus was to create quality content on social media platforms. During the initial stage of the implementation process, we framed content that aligns with the target audience's intent and preferences. Our primary focus during this phase was to increase brand recognitionand reach out to various business prospects.
We then focused on various consumer queries we get in the comment section. We provided essential solutions to their queries to provide value to the social visitors. We stuck particularly to our target audience preferences. It helped us connect to our target audience and increase engagement.
Another thing we kept in mind was to maintain consistency in publishing posts on social media platforms. We emphasized different content types in our content marketing strategy including memes, Gifs, and videos. We also focused on trending hashtags to enhance engagement on social media platforms.
Results obtained
Let us look at the Twitter profile that we optimized.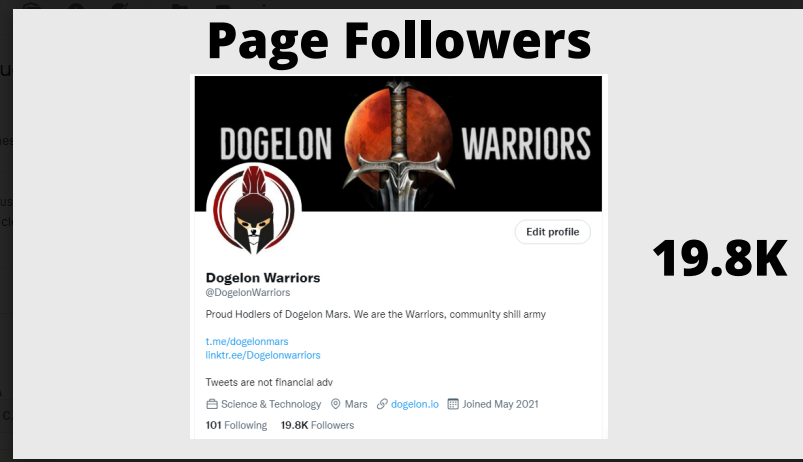 We created an attractive and engaging interface to help users connect with their target audience and increase social media engagement. We were able to raise the number of followers to 19.8K followers.
Now let us have an insight into their Twitter profile analytics. It explains the total number of Tweets we created, the Impressions obtained on these Tweets, Our profile visits, Mentions, and the number of new followers. Next is the graph depicting the number of followers, retweets without comment, and the number of likes.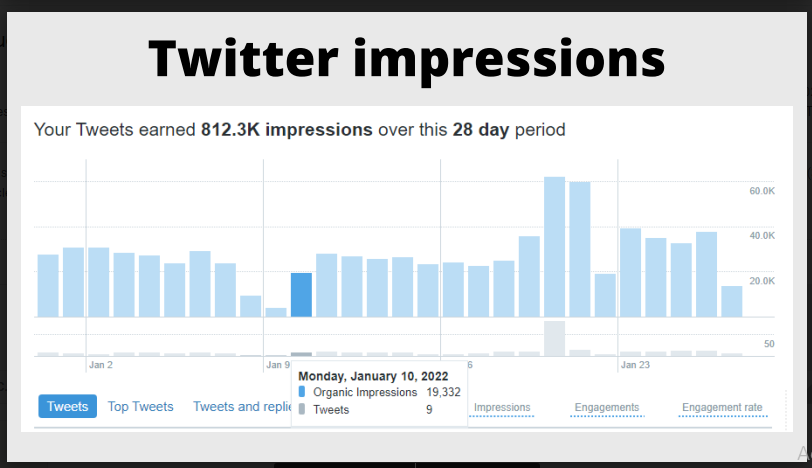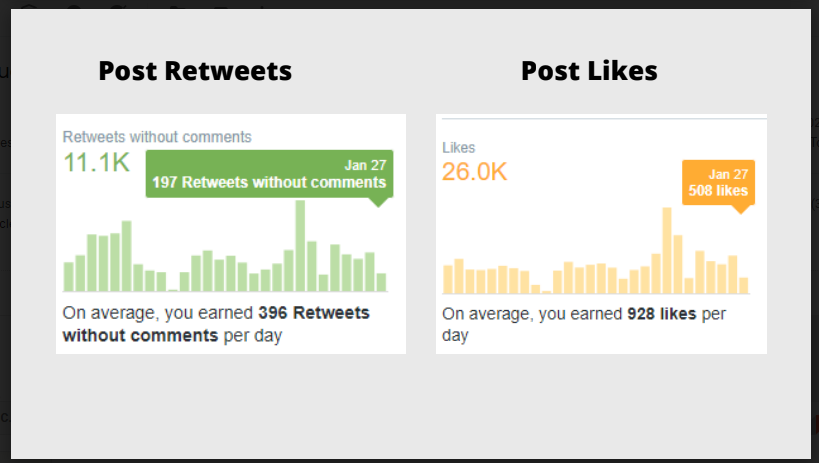 Let us look at the data depicting the post engagement and the post link clicks.