Willing to grow your business high on the success ladder?
Well, then you need to think out of the box. Your website is the mirror of your business or brand. So, ensure that your business website is highly attractive and responsive.
In today's highly competitive marketplace, you need to ensure that your website ranks high in search results.
Well, in this case,SEO comes into play. Being one of the most reliable sources for generating traffic for websites, it's being highly used. Search Engine Optimization (SEO) is an extremely fruitful practice and helps in upholding and boosting your business in the best possible way.
SEO is one of the hot topics on the world wide web. You just can't deny the fact that SEO tips are highly actionable and can help your business grow faster.
These very simple SEO techniques can definitely make a significant difference in making your business a successful one.
Just like time, Google stands still for no one. There are many changes in the Google algorithms and you need to have a clear idea of them. So, make sure to stay updated with latest SEO tips that can actually work wonders for your business.
Here, in this guide, we will be discussing some of the top professional SEO tips for ensuring your website to rank better in Google search results.
Optimizing the length of your URL is a marketing practice that should definitely be considered. Make sure to only use short URLs as the short ones rank better than long URLs.
A URL should generally have 70-80 characters, as shorter the URL, better will be the results.
You just need to add modifiers to your title tags. Some of the most commonly used ones are "the current year", "best", "review", "free shipping" and "checklist". So, with the help of this technique, you can easily optimize your title tags.
Adding modifiers to a blog title also helps raising the CTR (Click Through Rate) of that webpage as users find it more promising that a regular title.
This is one of the most simple and important considerations for ranking better in search results. Make sure that whenever you create a URL for one of your pages, it contains your target keyword.
There are many good ways to build links, but broken link building is one of the best one among them. Being one of the most effective white-hat link building strategies, it's being highly used.
It includes identifying broken links on the site you want get links from. Then hunt for a piece of content that can prove out to be a great replacement for the broken link.
Furthermore, let the site owner know about their broken link and offer them with a new substitution.
Delete under-performing pages
Adding low quality and no value pages to your website can waste enough of your resources.
You won't get any traffic from such web pages, so it's better to remove them. Having lots of under-performing pages on your website is bad for SEO.
So, ensure to eliminate the ones that don't bring in any traffic. This way, your remaining pages can rank better on Google.
Choose keywords with strong commercial intent
Commercial keyword intent are search terms used by people who are ready to avail services and the ones who are searching for a given keyword will buy from you.
Moreover, you can easily plan your keywords using Google keyword planner and that too with a strong commercial intent.
Use Reddit and Wikipedia for keyword research
Reddit and Wikipedia are well known as keyword research gold mines. You just have to type a topic or a keyword into the Wikipedia.
The anchor texts present over there can prove out to be a great topic or keyword ideas. Moreover, table of contents can also reveal some of the amazing keyword ideas.
Link out to authority websites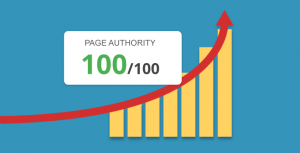 Make sure to link out authority websites in every piece of content that you publish. Outbound links connected to the website can rank well in the Google search results. So, ensure to consider this tip when performing SEO on any website.
Adding relevant outbound links to your content gives search engines a clear idea about your blog.
Publish content of 1900 words
Longer content tend to rank better than the shorter content. Yes, people do have a short attention span, but that completely goes against the idea that people can't read longer content online. However, the ideal length of content for being published is 1900 words.
You need to include your target title tag into keyword. This way you can boost your CTR which will, in turn, help you to get more traffic without needing high rankings. If you double your CTR, your traffic will gradually boost up. When there are a lot of clicks on your page, it's clear that this is reliable and is a great result for this keyword.
Well, the bottom line is that getting your business more organic traffic can definitely make a huge difference in your sales.
You need to accept that Search Engine Optimization is crucial for the success of many online businesses and without it, you'll definitely miss a major part of the pie.
Do some research and find out the tactics for attracting qualified visitors to your website. Moreover, increased traffic on a website can definitely offer you huge benefits in the long run.
Within the SEO sphere, you usually get what you pay for. So, ensure to make some efforts and hire the best SEO agency for your business website.
If done correctly, SEO drives traffic to your website which can further offer fruitful benefits in the near future. It's one of the easiest and most effective platforms for growing your business in the best possible way.
So, take a step ahead, learn about SEO. If you can't do it yourself, then ensure to hire qualified and experienced professionals for helping you with the SEO of your business website.
We are in an era where 80% of businesses rely on the so-called network called the web. Well, that's where you can create your success story.