During the last decade, there has been a lot of hype about digital marketing and search engine optimization (SEO). People understand that they must build a website and generate relevant traffic to achieve their business goals. 
People get excited by the concept of digital marketing and try to implement it by themselves. Sometimes they achieve initial success, but soon after, they realize the complexity of modern SEO. They begin to lose their SERP rankings and monthly website traffic. 
That is where an SEO company comes in. It helps businesses rank higher on the search engine result pages (SERPs) and bring relevant customers to their websites. Search engine optimization is a continuous process that requires expert adherence to achieve desired results. Partnering with an SEO company is the easiest way to bring life to your marketing campaign and achieve your business goals. 
This article takes a deep dive into the functioning of an SEO company. What do they do, and how can one find the right one for their business? 
An SEO company is a company that partners with several businesses to help them attain higher SERP rankings and achieve their respective business goals. An SEO company understands different industries and frames a dedicated strategy and leads its execution. 
What does an SEO company do?
SEO companies help businesses increase their search engine visibility. It identifies the off-putting elements in your marketing strategy and provides dedicated solutions to eradicate them and attain higher SERP rankings. It improvises advanced SEO tactics for better search results. 
There are several actions an SEO company performs to provide desired results to its partner businesses. It works with businesses of different domains with various digital marketing needs. It is why it is difficult to get a hang of an SEO company's operations. Let us discuss some of the common work areas of an SEO agency.
1. Analysis of website and target market:-
Website SEO analysis is the primary stage of any SEO strategy. Here, an SEO agency do market research, analyzes the client's website and their competitor's websites. A website analysis provides insight into vital information essential for the formation of an SEO strategy. The primary findings of a website analysis include:
The current performance of a website, its primary traffic sources, and ranking keywords

Tactics their competitors use to achieve their desired marketing results.

Potential keywords to be incorporated into the marketing strategy.

Setting up realistic goals based on the budget client provides.
2. On-page optimization:-
It refers to the on-page activities that help increase a website's SERP rankings. It is about aligning a website with consumer preferences and industry-specific trends. On-page SEO ensures a better experience for the website visitors and facilitates search engine crawler's activities. The primary areas to focus on in on-page SEO include:
Optimizing the page titles and meta descriptions.

Making the website content clear, unambiguous, and SEO-friendly.

Introducing business services and products to the website visitors in compelling ways.

Adjusting the theme elements according to target audience preferences. 

Optimizing the website content for the potential keywords.
3. Off-page optimization:-
It refers to the off-page activities that help increase a website's SERP rankings. It is about increasing the website's visibility on the internet. It is essential for building brand authority and winning trustworthy consumers. The primary areas to focus on in off-page SEO include:
Linking the website with authoritative and relevant websites. 

Reestablishing the broken backlinks and checking the server configurations.

Ensuring a good user interface for the website visitors.
4. Ensuring customer support:-
Ensuring the client's active participation in the SEO process is one of the most challenging tasks for an SEO company. The client's requirements might change from time to time. An SEO company must incorporate them as soon as possible in its marketing strategy and start working on them. A good SEO company ensures: 
Timely delivery of SEO projects' progress reports.

Maintaining clarity and providing essential matrices in the SEO report.

Agreeing upon the right campaign goals with the client.

Updating clients regarding the daily changes in their marketing campaign.
5. Creating high-quality content:-
Content is a whole different field but is among the essentials of an SEO strategy. Both of them are interconnected and complement each other. Content marketing is a simplistic explanation of consumer queries. High-quality content is highly-effective for increasing SERP rankings and increasing website traffic. The primary challenges with the content marketing strategy include:
6. Regularly tracking the campaign:-
SEO is a continuous process and requires regular adherence. One needs to actively track the SEO campaign and monitor its progress. There can be several issues hindering consumer experience. It is essential to identify these issues and eradicate them for better results. An SEO company's primary challenges while monitoring a live campaign include:
7. Conducting experiments and tests:-
There is always room for improvement. An SEO company is always looking for ways to advance its marketing strategy and stand out from the competition. They leverage A/B testing tools and focus specifically on data-driven decisions. Their primary challenges while running the tests include:
Finding the best analytics tools to mobilize vital data.

Working on off-putting elements and replacing them through A/B testing.

Finding key power phrases for creating a persuasive call to action.

Keeping an eye on upcoming opportunities.
While these seven elements are the basics of most SEO agencies, there are several other internal operations an SEO agency performs. There is no fixed template that defines the step-by-step procedure of an SEO agency. SEO companies follow different strategies and excel in specific industries. 
Businesses need to understand their business model and choose an SEO company accordingly. 
How to find the best SEO company?
The Internet provides freedom and equal opportunity to each individual. Anyone with a stable internet connection and a laptop can set up a website and present themselves as an expert SEO company. 
Note:- Not every SEO company is legitimate. 
Some companies try to trick their visitors through cheap marketing tactics and get them to subscribe to their services. They sometimes provide ridiculously lower prices. Businesses must not fall victim to and utilize the below-mentioned tactics to find an expert SEO agency for their business.
A case study is a complete record of a campaign conducted by an SEO agency. It includes essential information on the implementation process, such as the tactics they improvised, the keywords they optimized, and the rankings they established. A case study is a direct insight into the working process of an SEO company. 
Make sure to ask for case studies of projects similar to yours. In this way, you can determine an SEO company's compatibility with your business.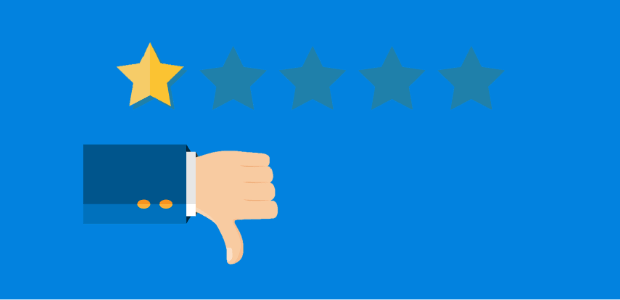 Surf the internet to monitor the reputation of an SEO agency. Look what businesses like you and industry experts are talking about. A good SEO company will always have a positive online reputation. 
Never go for the most affordable options. Do not have a result-oriented mentality. Even if an SEO agency yields results for your business, it can damage your business's reputation by utilizing illegal link-building tactics, and writing poor content. An SEO company must understand the ups and downs of a business's industry and regard primarily the reputation of their client business. 
An SEO company must be transparent and willing to share with you the ups and downs of the SEO process. Think of an SEO agency as your business partner assisting you with your marketing endeavors. The success of your marketing strategy depends completely on the choice of your SEO company. 
Visiting an SEO company and consulting SEO experts is the best way to assess their expertise level. In this way, you can rest assured that your project is in the right hands. However, contrary to that, if a company does not allow active client participation, it's a red flag, and you should retreat from hiring them. 
Get in touch with their previous clients:-
Who is more eligible to tell you about an SEO agency's services than its previous clients Get in touch with the company's previous clients and ask about their experience of doing business with them. Here are some questions you can ask them.
What other SEO services do they provide?

How good is their customer support?

Do they provide a regular progress report of the ongoing project?

How committed are they to their SEO process? 
What is it like to work with an SEO company?
An SEO agency takes care of your marketing hard work. However, you still need to be involved in the SEO process and provide your feedback. It's a two-way process. Let us discuss the experience one must expect working with an SEO agency. 
1. The initial meeting:-
Once you have decided on an SEO company for your business, it is time to meet your dedicated project manager. Here you get to meet the SEO experts that will work on your project. Here you consult SEO experts regarding the particulars of your marketing strategy. It includes:
Determining your campaign's digital marketing goals

Telling experts about your business, products, brands, and expectations.

Help them form an SEO strategy.

Answer questions regarding your SEO process, your competitors, etc.
2. Audit and approve the marketing strategy:- 
The SEO company creates a dedicated digital marketing strategy based on the information you provide in the initial meeting. Once complete they send it to you for approval. You need to go through the marketing strategy, suggest any changes if required, and then approve it.
An expert SEO company would like to discuss different stages of your marketing campaign. It is an excellent opportunity for you to ask questions and learn from SEO experts. 
We at SEO Discovery are dedicated to educating our clients and clarifying any doubts they may have. Hire SEO Discovery and excel in your marketing endeavors. 
3. Periodic delivery of project reports:-
It is essential to monitor the progress of your marketing campaign. An SEO company provides weekly or monthly project reports to acquaint you with the project progress. It enables businesses to monitor their project progress and suggest changes if required. 
A project report contains detailed records of the work an SEO agency does for achieving your specific business goals. It includes essential matrices that govern the success of your marketing strategy including the traffic accumulated, keywords ranked, and backlinks created. 
At SEO Discovery, we enable periodic check-ins to maintain transparency in the partnership. It makes them feel like a part of the SEO campaign. 
What are the benefits of hiring an SEO company?
What are the challenges of an SEO company?
SEO is a challenging process. Marketers need to continuously update themselves with the latest marketing techniques and implement them to achieve their desired marketing goals. The increasing competition requires advanced tactics to outrank competitors. Here are some of the primary challenges of modern SEO:
1. The complexity of technical SEO:-
Marketers primarily focus on on-page and off-page SEO. They sometimes overlook the essentiality of technical SEO. Technical SEO ensures search engine activities on the website. It provides a hindered image of a website to the search engine. The primary focus of technical SEO is to deal with the following spaces:
The structure of a site

Coordination between the engineering team

Reestablishing the broken backlinks

Regularly updating the sitemap.
2. Coordination with the client:-
Sometimes the client has a vague idea of the marketing campaign. Their marketing requirements change with time. Ensuring active client participation is one of the challenges of modern SEO. This process requires educating clients on various marketing topics and taking them through the ongoing marketing campaign. The primary challenges while coordinating with the client include:
Ensuring 24/7 customer support

Discussing the budget

Providing regular updates regarding project progress
3. Lack of resources:-
Hi-tech resources such as web analytics tools, graphic design tools, video editing software, etc to carry out various SEO activities and achieve desired results. However, clients' requirements do not match their budget allotments. An SEO company needs to achieve desired results within the confines of a specific budget.
4. Marketing analysis:-
Marketing analysis is among the essentials of digital marketing. It enables businesses to get hold of popular marketing tactics and incorporate them into their strategy for better results. The primary data obtained through marketing analysis include:
Target audience attributes

Preferred marketing channels

Popular marketing tactics

Tips for paid marketing strategy
Conclusion:- 
Marketing is a complex process. It requires a continuous approach to ensure the long-term success of a marketing strategy. Businesses often get hyped up by their initial success in their marketing endeavors. However, soon after they notice a sudden fall in their website traffic. On the other hand, their productivity in the core business activities gets seriously hindered. 
It is where a digital marketing agency comes into play. Digital marketing experts are the people having expertise in marketing tactics. They ensure the creation, analysis, implementation, and optimization of your marketing campaign. They understand different niches and utilize effective tactics to help your website stand out and achieve your respective marketing goals.