The retail sector has witnessed a significant change in recent years as more individuals turn to the Internet for shopping. The global Covid-19 pandemic made it challenging for bring-and-mortar stores to run their business. Moreover, who prefers to avoid shopping online in the comfort of sitting at home? Thus, between necessity and convenience, Ecommerce platforms are expanding rapidly!
Consequently, websites like Shopify have drawn many new merchants who want to expand their businesses online. Having a Shopify store has helped more than a million businesses succeed globally. Now, that's a Big ocean of competitors! So, How To Rank Your Shopify Store On Google and set your website apart from the rest? 
One guaranteed strategy to drive traffic to your store is to get organic traffic. You can boost your visibility by increasing your search engine ranking using Shopify SEO. Search Engine Optimization brings people to your website and helps to convert these potential leads into buying something. The best aspect of the Shopify SEO Checklist In 2023 is its easy implementation.
Shopify SEO can generate fantastic results with essential knowledge and careful planning. Let us see how!
Shopify is one of the most frequently suggested e-commerce platform online merchants use to launch their online retail business. Although it speeds up and simplifies the SEO process (Search Engine Optimization), work must still be done if you want to Rank SEO Shop in higher search results for your Shopify store.
At SEO Discovery, we've noticed a marketing trend where more and more clients are embracing the Shopify platform. Despite our initial thought that this might just be a coincidence, the data seems to suggest otherwise:
The Shopify platform's popularity has constantly been growing. According to usage data, we can see that this Content Management System (CMS) has been utilised more than twice as much since October 2017. 3.02% of the top 100,000 websites and 4.24% of the top 10,000 websites currently use Shopify.
Since we have worked on numerous websites hosted on the Shopify platform, we wanted to share our methodology on the most common SEO tactics we give our clients. Some common modifications we make to Shopify sites are covered in the information in the guidelines below. 
Simply put, Shopify SEO is the collection of SEO modifications specific to the Shopify system. Now, Shopify SEO is similar to a typical SEO that you perform on WordPress. Because, after all, You're not just optimising content but also improving product listings.
That's why paying attention to Shopify SEO Checklist is crucial. It's critical to see their impact on improving brand and business growth. Let's talk about its benefits.
Why SEO Is Important For Shopify Websites:
You need a Shopify SEO Checklist guide to complete the work of Shopify SEO optimisation because it is no easy task. We cover every aspect, including website speed and content quality. It's intended to acquire clicks, traffic, and eventually sales in addition to assisting you in creating a web presence on search engines.
We will start by discussing the benefits related to the Shopify platform. Then, we'll go over each stage, beginning with Keyword Research, Content Marketing, Technical SEO for Shopify, and more:
Easy backend administration

Extremely flexible and can meet your specific requirements

Excellent SEO features on a modern E-commerce platform

Shopify includes numerous integrated SEO tools.
The Shopify e-commerce platform is simple to use and doesn't require any coding knowledge, so you immediately save time and money.
When you understand the benefits and How To Rank Your Shopify Store On Google, you will have a fully optimised e-commerce website prepared to bring customers for you. Let's ensure people see your stuff because it deserves to be seen. 
How To Rank Shopify Store On Google: Step-By-Step Guide
Did you know that nearly 95% of Shopify e-commerce stores fail to thrive within the first year in this competitive market? There are numerous causes of such high failure rates in Shopify stores, but poor marketing and SEO are the most common. One of the marketing methods with the highest return on investment is organic traffic, and you must make your Shopify store SEO-friendly to increase organic traffic.
So after you are done setting up your online store, you want to use SEO strategies. Shopify is a modern CMS (Content Management System) and a shopping platform for e-commerce
Marketplaces with integrated SEO components. E-commerce, however, SEO can differ slightly from optimising other websites. When using Shopify, paying attention to SEO criteria, like site structure and structured data, is crucial. 
Utilising these elements of SEO increases the possibility that search engines like Yahoo, Bing, and Google will direct traffic and customers to your website. Some factors require more attention than others, and we at SEO Discovery are here to shed some light on How To Rank Your Shopify Store On Google. Let's begin!
Conduct Keyword Analysis Research
Your selection of keywords will significantly impact the success or failure of your SEO campaign. The cornerstone of any successful SEO effort is the intelligent, thorough use of keywords, and this is also true when optimising a Shopify store. 
SEO is an inbound marketing strategy. Understanding the phrases or Google queries that your audience is using is crucial. Finding the appropriate words for your web pages and content helps draw relevant traffic. There are numerous ways to accomplish that:
More than infusing keywords throughout your website are required; choosing the right keywords is more important. But the main question is— How To Add SEO Keywords To Shopify website? Simple.
Conduct keyword analysis. Here's how to Add Keywords To Shopify Website:
Conduct Keyword Analysis:

You must conduct a keyword analysis to discover relevant keywords. You can locate the ideal keywords for your Shopify store using a keyword research tool like Google Keyword Planner, SEMRush, or AHREFs.

Pay attention to Long-Tail Keywords:

long-tail keywords typically have three or more words, such as "Men's blue running trainers." These keywords' greater specificity enables you to comprehend the user's search intent and ascertain whether they are considering your offerings. They are better for your website as a result.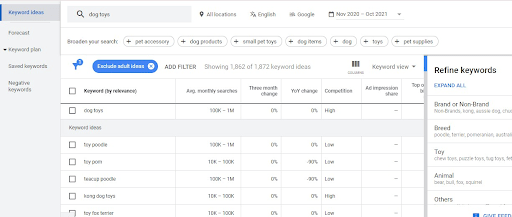 Where your website shows in search results is determined by keywords. You must optimise your website for keywords to appear in relevant search results and attract targeted traffic. 
You must have a list of keywords you wish to focus on now. The next stage is Where To Put SEO Keywords In Shopify. However, you must first decide which websites to add the keywords to.  Your homepage, product category, and product pages are the best places to start.
Where exactly should the keywords be added on those pages? The page title, meta description, page body content, and image Alt texts are the ideal places to put keywords.
Optimise Your Shopify Homepage
Since the name of your store and the content you highlight on the homepage significantly impact homepage SEO, it's an intriguing issue. However, since Google begins its crawl of your website at your homepage, it will receive the most natural links from other websites. So, How To Edit Homepage SEO on Shopify?  
Regarding SEO, your homepage is one of your most crucial pages. Ensure your homepage's optimised title is based on the broad keywords that best describe your store. Make sure to include a meta description that lists all the goods and services your Shopify business offers.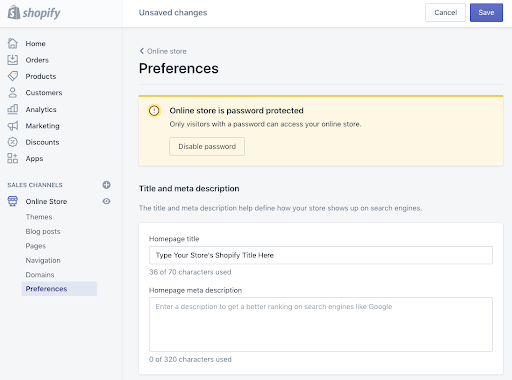 Observe the following points to make sure your homepage SEO is correctly aligned with the rest of your Shopify SEO strategy:
Check Metadata: Like every other page, your store's homepage will feature SERP snippets. Your store name should be in the meta title, and the meta description should provide a clear grasp of what you have to offer and a click incentive.
Check Navigation: The most crucial pages of your store should be easily accessible to both visitors and Google from the homepage. However, links from the homepage are pretty valuable, so pick them carefully.
Optimise The Headline of Your Homepage: Although it can be challenging, updating your Shopify H1 on the homepage is essential for both SEO and brand recognition.
Optimise Your Website Structure
Starting right is usually simpler than going back and fixing mistakes. Consequently, take into account the following advice while setting up an online store: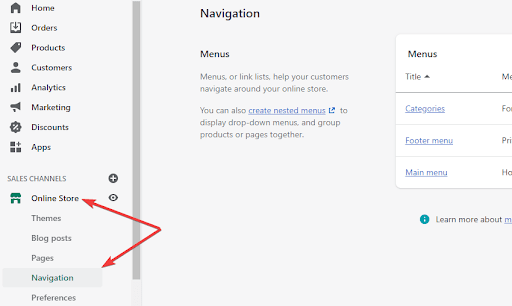 The structure of your online store should be as simple as feasible.

Use the template for the Shopify product page.

Add Shopify sub-collections to focus on more targeted search terms.

Make a plan for the expansion of your Shopify store.

Make sure your users can easily navigate the store by using breadcrumbs.

Make material simple to read by using user-friendly fonts and colours. 

Use robust internal linking techniques to highlight connections between your pages.
Entertaining product images may keep website visitors interested and demonstrate how your product will appear and feel when used. However, if your picture files are large and fast to load, it will help your SEO and positively impact your sales.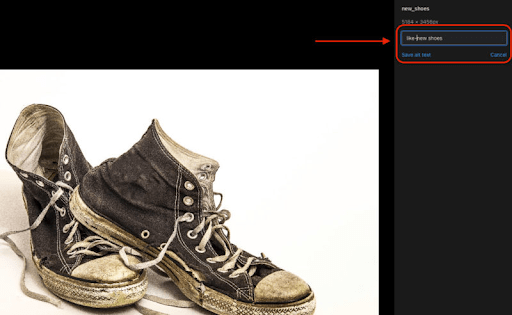 Therefore, be sure to adhere to the following Shopify image SEO recommended practices:
The image's dimensions should be shrunk

Select the proper file type

Create catchy alt and title tags that relate to the image

Ensure responsive images
Under-the-hood SEO is known as technical SEO. It frequently goes unnoticed but may significantly enhance your website's search performance, like new engine oil keeps a car running. Technical SEO ensures that your website is optimised for mobile devices, has a fast page load time, and is optimised for search engine crawlers.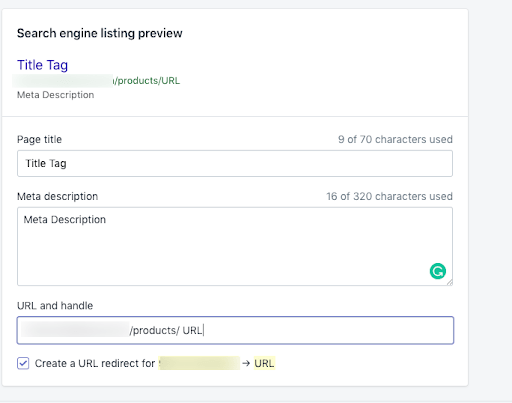 Additionally, by ensuring that your site's navigation, internal links, and structure facilitate simple browsing and that all necessary meta tags are included, you may optimise it for search engines and people. If things could be improved on your website in these areas, it may hurt your rankings while the problems are being fixed. By fixing these errors, you'll obtain the following benefits:
Because the site loads quicker and all relevant content and pages are simple to reach, users utilise it more frequently.

Because the site is easier to crawl, there will be more crawling activity from crawl bots, eventually leading to increased organic traffic.
Let's get straight: a good product and insightful content are prerequisites for receiving excellent backlinks. Avoid starting a backlink-building campaign with flimsy blog posts that reuse information. You will spend hours preparing, cold-emailing, and creating guest posts without noticeable results.
Once your business is stable, move forward with outreach while being wise about it.
Recognise the range: Examine the backlink profiles of your top rivals to obtain a sense of the competition. For that, use the free Ahrefs backlink checker.
Request credit: Contact the marketing departments of websites with nofollowed links or even unlinked mentions to get credit.
Apply HARO: In exchange for publicity, and some follow links, give journalists information about your sector.
Make guest blog postings: Suggest creating a guest article for their blog in exchange for a do-follow backlink by contacting other websites in your niche.
Reverse outreach is a plus: You can follow the steps in this article by Brian Dean on effective link building to develop content for your eCommerce blog that other people will want to link to.
**BONUS: perform reverse outreach. This link-building method by SEO Discovery guides you through getting the best content for your e-commerce blog that people can connect to.
The tips above should help your Shopify store perform better in search results, but there is much more you can do to improve your site's search rankings.
You can visit our SEO Discovery website to get Free SEO Consultation if you're eager to learn more about search engine optimisation in general and want to boost your Shopify store's ranking on Google significantly. We'll provide you with all our essential materials and guidelines, keep you informed of the most recent SEO guidance, and send you advice on launching a prosperous business.